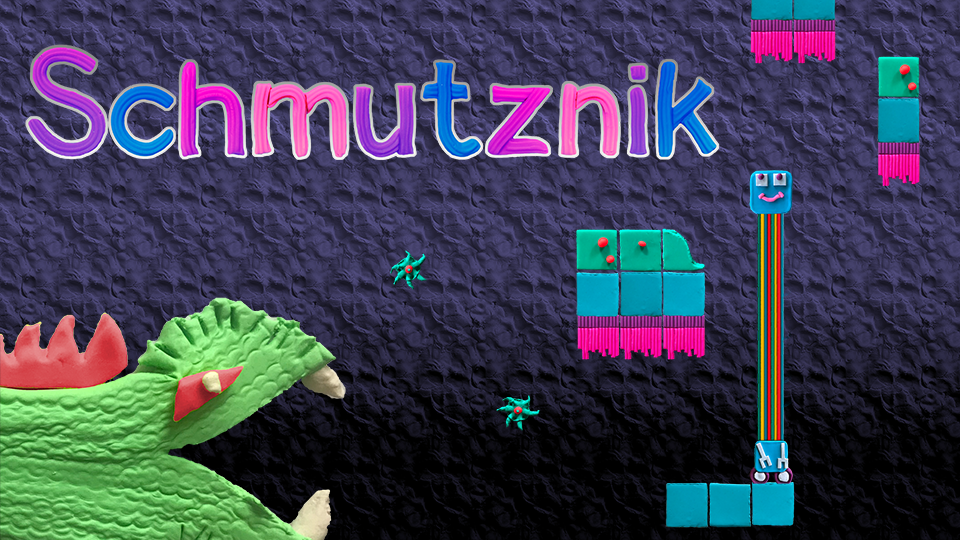 Schmutznik
I didn't think I could possibly work at a slower pace but, glad to say, I somehow proved myself wrong. Along with a full-time job, illustration projects, and time with my family, I hope all of you reading this and interested in the game can be patient with me. There's still the final level to create, an end sequence that needs to be made, a trailer to make, and play testing to do. But the game will eventually come out!

There is a new splash screen that looks a little sharper than the one I created last summer when the demo was launched. I had planned on making something new from Play-doh but realized that using existing artwork is perfectly fine.

Not much else to add but I'd rather make these small posts to show that the game is still alive and quite close to being done. More soon.